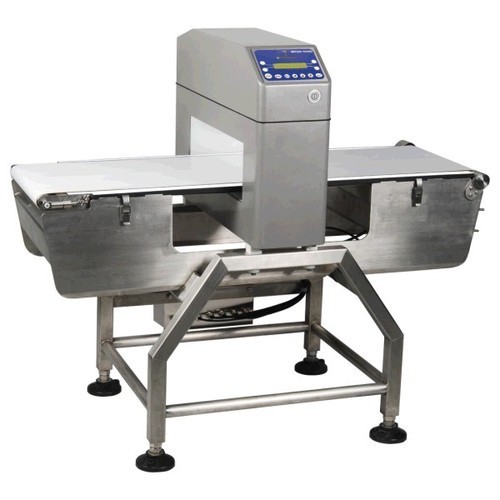 ASN 6000 Metal Detectors
Product Code : PI-11
Product Description
ASN 6000 models provide fully integrated, flexible, compact conveyorized metal detection systems for efficient checks in small/medium applications.
Operational Efficiency- A multiple-language operating system minimize training requirements and provides rapid auto set-up, product changeover and in-built performance verification routines, reducing production downtime.
Maximum Protection- Advanced digital signal processing and dual-channel technology enable all metals to be detected including ferrous, non-ferrous and even the most difficult-to-detect non-magnetic stainless steels.
Hygienic Design- The combination of a fully welded frame with a dirt trap-free search head supports HACCP compliance. Contact parts are made from food-quality materials, minimizing the potential of product contamination.
Easy to Dismantle- Maintenance and cleaning are made easy through the use of a 'tool-free' quick-release skid-plate, so the system can be rapidly dismantled, cleaned and re-assembled minimizing production downtime.