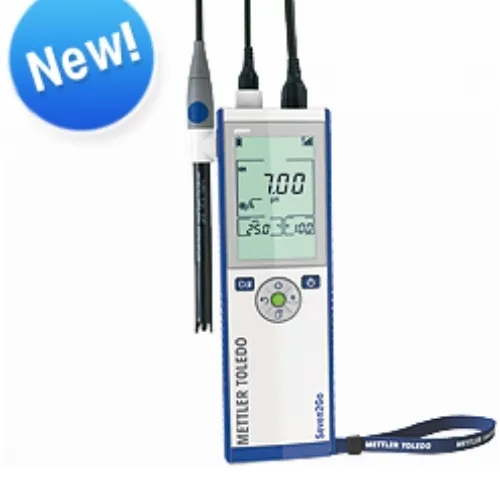 PH/mV Portable
Product Code : 04
Product Description
pH/mV Portable
Robust in design, optimized for one-handed use, and comprising an intuitive menu structure, the new Seven2Go portables offer quality pH measurement for laboratory, at-line, and outdoor environments.
Find out more about the new Seven2Go S2 portables below.
For detailed technical specification of the product, refer to the Datasheet under the Documentation tab.
Simple Menu - Intuitive Operation
Seven2Go's new intuitive menu guarantees out-of-the-box operation for anyone. User no longer need to study lengthy operating instructions
T-pad - Comfortable, Fast Navigation
Seven2Gos new T-Pad improves the speed with which you move through menus. The smart button arrangement allows for faster navigation that provides you shorter time to actual measurement.
ISM® Ready Reduced Chances for Error
Upon connection of any InLab ISM® (Intelligent
Sensor Management) sensor, the instrument automatically recognizes the sensor and stores sensor ID, serial number, and last calibration data.
IP67 - Weatherproof and robust design
Thanks to its IP67 protection and drop test resistance,the new Seven2Go portables are able to withstand harsh and demanding environments.