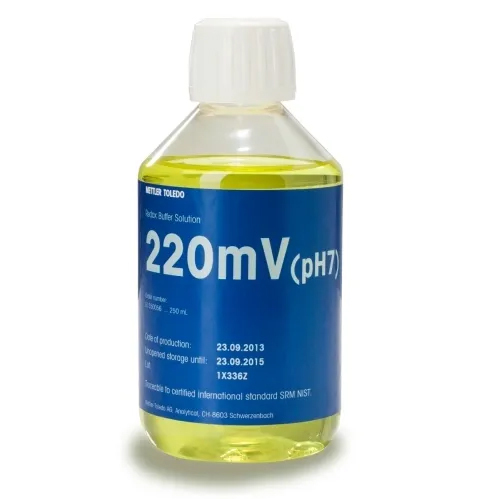 Redox/ORP Buffers
Product Code : 10
Product Description
Redox/ORP Buffers
Maximum Traceability and Compliance
All METTLER TOLEDO's RedoX/ORP buffers are traceable to certified international standard SRM NIST. To guarantee maximum traceability, an individual test certificate exists for every buffer solution. Simply download the quality certificate from our online database:
All the Information you Need for Safe Results
A slight change in temperature usually has a big impact on the value of the buffer. A temperature dependence table on every bottle label indicates the mV values at the most common measurement temperatures. Further there are the Lot- number, the date of production and the date of expiry printed on every bottle.
Compliance with International Regulations like GHS
Compliance with regulations is key for METTLER TOLEDO. All SDS and labels fulfill the requirements of GHS (Globally Harmonized System) and are available in local languages. Simply download any required document from our online database: