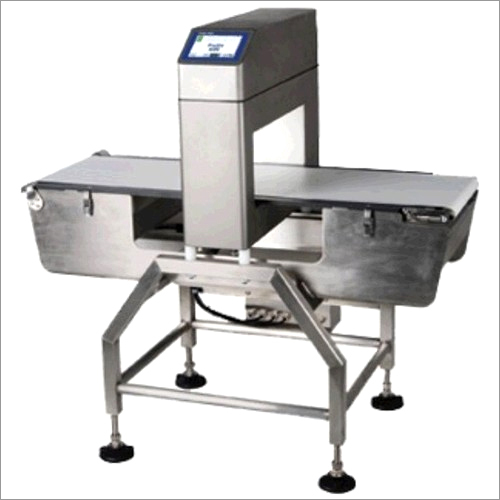 Sea Food Conveyor Metal Detector
Product Code : PI-12
Product Description
Sea Food Conveyor Metal Detector
Compact converyorised metal detection systems for production line integration

Particularly suited to high-quality food production environments, the product range provides a versatile, space-saving solution for the in-process and end-of-line inspection of a wide variety of foodstuffs.

The ASN 9000 range delivers the benefits of improved operational efficiency, increased competitiveness and the lowest overall cost of ownership, for maximised profitability. The highest detection sensitivity, combined with operational stability, gives you the peace of mind of knowing that your customers and your brand are being given the best possible protection.

Advanced Metal Detection Technology at Your Fingertips: Profile ASN 9000 metal detectors utilise sophisticated software technology to provide the most advanced metal detection systems on the market, with total inspection flexibility for a wide range of applications and products.A large, full-colour touch-screen interface with an icon-driven menu provides easy, intuitive operator access. The interface simplifies procedures and places a host of valuable process information at the fingertips of your whole manufacturing team.

Flexible Connectivity: Profile ASN detectors can be configured with a range of data collection facilities - from USB memory sticks to full Ethernet connectivity. Data harvesting from the detector delivers total operational visibility, aids decision-making processes and supports due diligence needs.