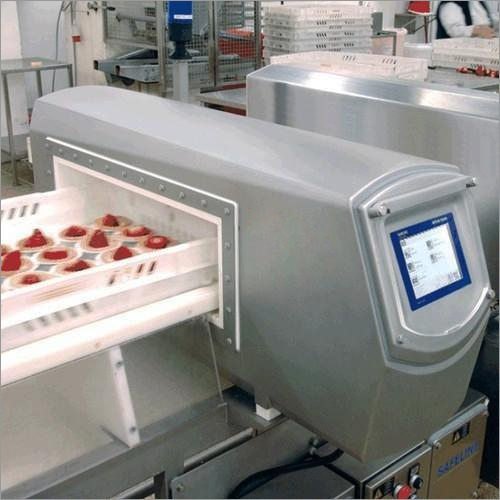 Conveyor Metal Detector
Product Code : PI-2
Product Description
Conveyor Metal Detector
METTLER TOLEDO Safeline rectangular aperture metal detectors are designed to offer unrivalled levels of detection sensitivity to all metal contaminants. When integrated with materials-handling and conveyor solutions, this complete range of industrial metal detectors provides fully automated product inspection for a wide range of food-processing applications.
Our design team has extensive knowledge of the food-processing and packaging industries. The use of sophisticated computer modelling techniques and rigorous endurance test programmes has enabled the team to develop metal detectors that deliver a range of invaluable customer benefits.

Advanced Metal Detection Technology At Your Fingertips: Our metal detectors utilise sophisticated software technology to provide the most advanced metal detection systems on the market, with total inspection flexibility for a wide range of applications and products.A large, full-colour touch-screen interface with an icon-driven menu provides easy, intuitive operator access. The interface simplifies procedures and provides your whole manufacturing team with valuable process information.

Customisable Solutions Now And Into The Future: A choice of system types (with the ability to configure feature sets to suit your processes) ensures that your metal detector is totally future-proof, and can grow with your business needs.All Mettler Toledo Safeline detectors incorporate robust construction standards so as to provide reliable, consistent on-line performance regardless of the working environment.