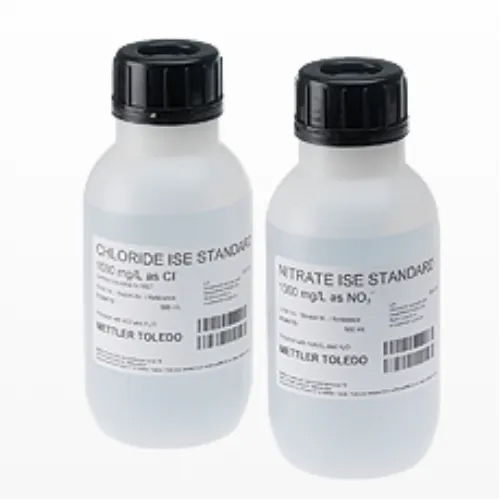 Ion Calibration Standards
Product Code : 09
Product Description
Ion Calibration Standards
Maximum Traceability and Compliance
All METTLER TOLEDO's ISE standards are traceable to certified international standard SRM NIST. To guarantee maximum traceability, an individual test certificate exists for every calibration solution. Simply download the quality certificate from our online database:
Ready to use ion calibration standards
With these ready to use ion calibration standards no weighing and diluting is required anymore. The most common standards are available in concentrations of 10, 100 and 1000 mg/L (ppm).
Compliance with international regulations like GHS
Compliance with regulations is key for METTLER TOLEDO. All SDS and labels fulfill the requirements of GHS (Globally Harmonized System) and are available in local languages. Simply download any required document from our online database: