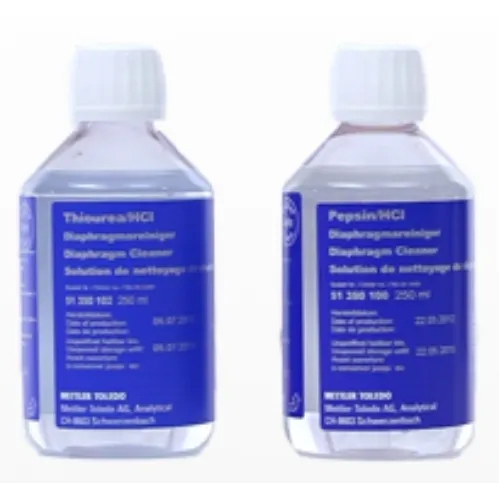 Maintenance Solutions
Product Code : 05
Product Description
Maintenance Solutions
Maintenance solutions for peace of mind
METTLER TOLEDO offers all the necessary solutions for proper electrode maintenance. For an easy start the All-in-One kits offers an optimal selection of solutions for calibration and maintenance. Your electrode stays ready for whatever task is due.
Compliance with international regulations like GHS
Compliance with regulations is key for METTLER TOLEDO. All SDS and labels fulfil the requirements of GHS (Globally Harmonized System) and are available in local languages. Simply download any required document from our online database.