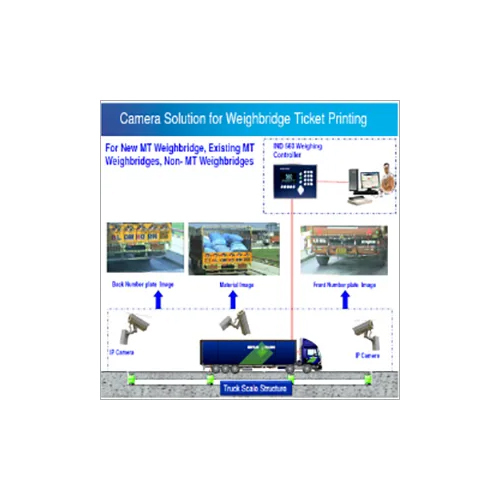 Manless Weighbridge Solutions
Product Code : 18
Product Description
Manless Weighbridge Solutions
Maximizing your operational performance requires a weighing system that provides you with accurate, reliable, and easy to understand information from your vehicle scale.

Mettler Toledo offers the following benefits with its Manless Weighbridge:

Productivity & Profitability Enhancement
Integrated Weighing Data for Invoicing & analysis.
24x7x365 Operations
Elimination/ Minimization of Manpower
Vehicle Positioning Solutions for Weighbridge

Allows weighing only when Weighbridge is fully placed on weighbridge
Eliminates real time human errors – Reliability of Transactions
Prevents malpractices related to recording of weighing transactions – Reliability of Transactions
Camera Solutions for Weighbridge

Number Plate Image print on weighing slip – Reliability of Transaction.
Material Image Print on weighing Slip – Cross check of material.
Overall Weighbridge Image - Supports correct weighment
Enhances Overall Weighing Transaction Security.